Guide to U.S. Washington Quarters
The Washington Quarter was introduced in 1932 to commemorate the 200th anniversary of the birth of George Washington, the world-renowned Founding Father, Commander in Chief of the Continental Army, and first President of the United States of America. Although the coin was only intended to be issued for a single year, plans were altered and the design was permanently adopted as an ongoing tribute to Washington. The original series would be produced until 1998 amidst a change in composition from silver to copper-nickel clad. Even after that point, the obverse portrait would carry over in use to subsequent series for the twenty-five-cent denomination.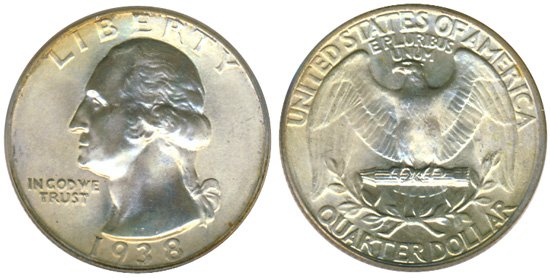 The origin of the Washington Quarter can be traced back to a competition announced in 1930 to create a design for a commemorative medal and half dollar to mark the bicentennial of George Washington's birth. The winner of the competition was sculptor Laura Gardin Fraser, designer of several commemorative half dollars and the wife of James Earle Fraser.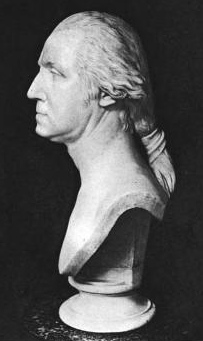 The following year, Congress changed plans and decided to issue a circulating Washington Quarter rather than a commemorative half dollar. During a second competition, the George Washington Bicentennial Committee and the Commission of Fine Arts reviewed more than 100 models submitted by 98 sculptors. The groups both supported another design prepared by Laura Gardin Fraser, however the Secretary of the Treasury would ultimately choose an alternate design by sculptor John Flanagan. It was this design which would become the familiar appearance of the denomination for more than six decades.
The obverse of the coin features a bust of George Washington based on Jean-Antoine Houdon's 1785 bust, now displayed at Mount Vernon. Washington faces to the left with the word LIBERTY above. The motto IN GOD WE TRUST is to the left and the date is below. The designer's initials "JF" can be found on the base on Washington's neck. The reverse of the coin features a stylized eagle grasping a bundle of arrows with olive branches beneath. The inscriptions UNITED STATES OF AMERICA and E PLURIBUS UNUM are above the eagle, with the denomination indicated as QUARTER DOLLAR below.
Minor modifications were made to the design and devices over the years and a different reverse design was briefly adopted to celebrate the Bicentennial of the United States. Following the conclusion of the series, John Flanagan's obverse design would be used in modified format for the 50 State Quarters Program and District of Columbia & U.S. Territories Quarters Program. The modernization of the portrait was performed by William Cousins, whose initials were placed on the base of Washington's bust, next to Flanagan's. In 2010, Flanagan's original portrait was restored for use within the America the Beautiful Quarters Program.